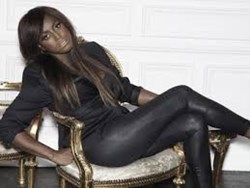 (PRWEB UK) 14 October 2013
Soul fans across Londons party scene are looking forward to seeing one of the UK's most respected power house singers often dubbed the UK Queen of Soul the lovely Mica Paris.
Since bursting into the charts in the 80s with her hit 'One Temptation' and the classic Will Downing duet 'Where Is The Love', the singer has gone onto become a TV personality with Fashion programmes, Plus featured on 'Celebrity Come Dine With Me'. Her music contributions come courtesy of BBC radio shows along with appearances at the Royal Albert Hall etc so its no surprise that she is celebrating 25 years in the music industry this year.
Mica has recently finished recording her 8th studio album, produced by the legendary Rod Temperton who famously co-wrote Thriller and other songs on Michael Jacksons record-breaking album worshipped across RnB clubs in London, along with the genius composer Quincy Jones.
Mica is over the moon about the soon to be released album later this year. She was also made an ambassador to the Amy Winehouse Foundation, along with Mark Ronson, Paloma Faith and Ronnie Wood to support young people in helping to prevent the effects of drug and alcohol misuse in the London community.
Be sure to purchase tickets for an evening with Mica Paris & Friends on Friday 25th October priced between